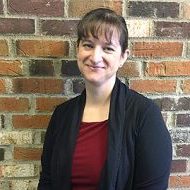 Buckeye Physical Medicine & Rehab, LLC
3699 Garden Ct.
Grove City, Ohio 43123
Grove City Ohio BHRT Clinic - Buckeye Physical Medicine & Rehab, LLC
As a Grove City Ohio Bioidentical Hormone Doctor, Sofia Beynen, M.D. has helped countless men and women manage—and even counter—the effects of aging. Dr. Beynen uses Bioidentical Hormone Replacement Therapy to treat age-related diseases, specifically those brought on by hormonal imbalances. Dr. Beynen and her staff welcome patients to come in for one-on-one, personalized treatment to address any questions the patient might have surrounding Bioidentical Hormone Replacement Therapy. Dr. Beynen's Ohio-based clinic sees patients coming from all over in order to improve their quality of life with personalized care. Buckeye Physical Medicine Rehab offers a caring and compassionate environment where patients feel at ease and understood. Take a step toward creating the life you were meant to live.
Benefits of Bioidentical Hormones:
More skin elasticity
Thicker hair
Improved memory
Increased muscle mass
Healthier sleeping patterns
Reduced hot flashes
Reduced perimenopause symptoms
Fewer night sweats
Increased vitality
Higher bone density
Balanced moods
Reduced depression
Fewer menopause symptoms
Increased libido
Improved sexual function
Decreased body fat
Why Sofia Beynen, M.D.
"We believe in a close relationship to ensure the best most personalized care. We can work with treating not only the diagnostic results but also the symptoms."
Dr. Sofia Beynen at Buckeye Physical Medicine and Rehab has treated more than 1,000 patients. She takes an active role in each and every patient's recovery process. For example, during the process, the patient is closely monitored through blood work draws before, 1 month in and at the end of each cycle. Patients review these results with the Medical Director on staff. Patients can also reach the office via email or phone during office hours. If you are in pain, injured in an automobile accident, have a sports injury, or are injured at work, Buckeye Physical Medicine and Rehab is the perfect combination of expert chiropractor and physical medicine team located all under one roof. We offer physical medicine, advanced chiropractic care, physical therapy, massage therapy, spinal decompression and cold laser therapy.